Abhineet Jain
Senior Software Development Engineer at Tesla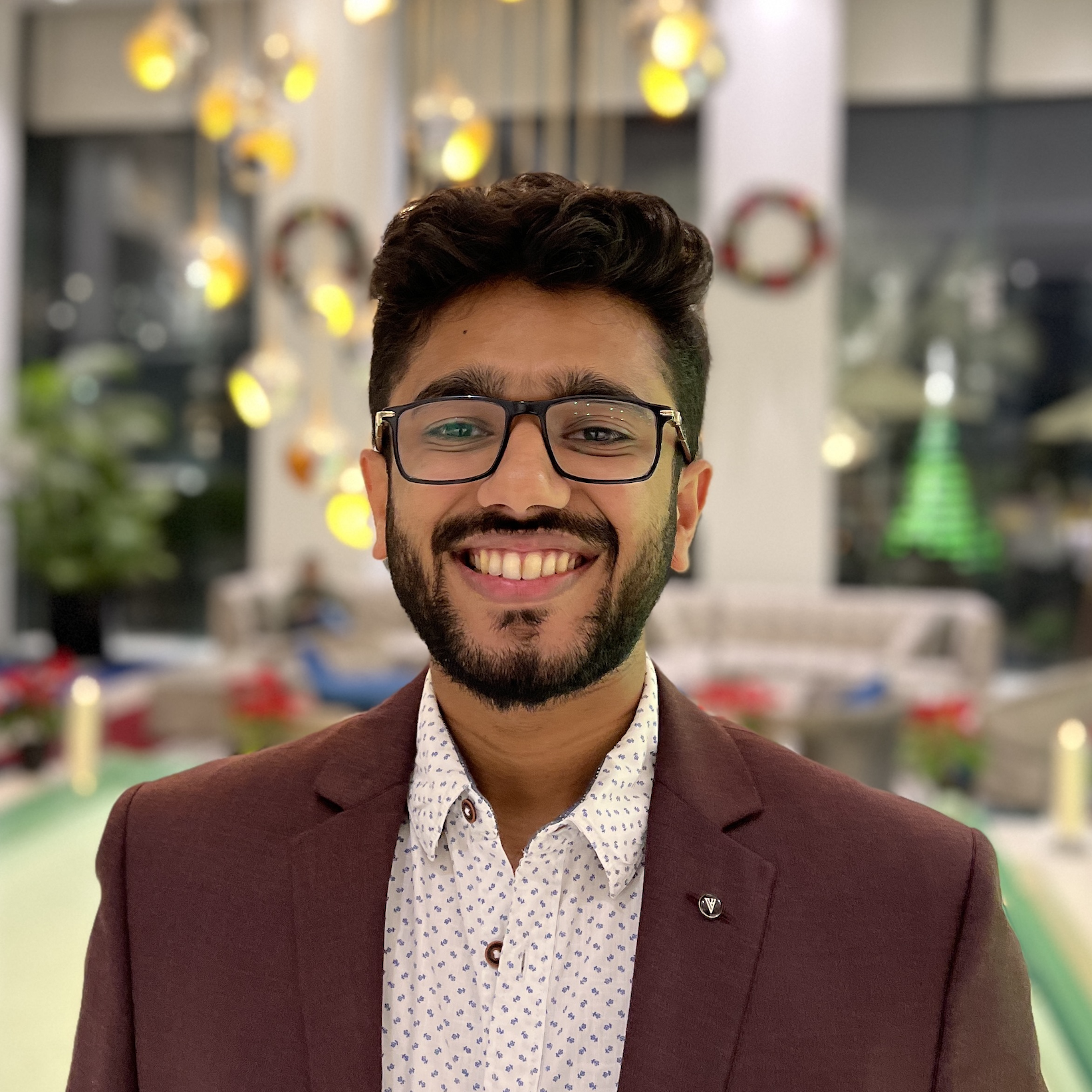 I am a Senior Software Development Engineer at Tesla, working in the Factory Software team at the Tesla Giga Factory in Texas.
I graduated from Georgia Tech with an MS degree in Computer Science. Specializing in computational robotics and perception, I explored safe and efficient learning techniques for dexterous manipulation with Prof. Harish Ravichandar.
Before joining Georgia Tech, I was a Software Engineer at Indeed for 4 years. I worked on Indeed Apply, a platform that creates and delivers millions of job applications to employers worldwide everyday.
I graduated from IIIT Hyderabad in 2017 with a Bachelors (Hons.) in Computer Science and Engineering, a class rank of 2 and a gold medal for being the Best All-rounder. During my last two years there, I worked at the Robotics Research Center with Prof. K Madhava Krishna on a few projects.
In the summer of 2016, I worked as a Visitng Scholar with Prof. Gaurav Sukhatme at Robotics Embedded Systems Laboratory in the University of Southern California on learning robot affordances.
news
| | |
| --- | --- |
| Jun 2023 | Joined Tesla as Senior Software Development Engineer. |
| May 2023 | Graduated from Georgia Tech with a Master of Science degree in Computer Science. |
| May 2023 | MS Thesis Towards Safe and Efficient Learning for Dexterous Manipulation published. |
| Jul 2022 | Paper accepted at the Safe RL Workshop at IJCAI 2022. |
| May 2022 | Started a summer internship at Coder. Contributions can be found here. |
| Mar 2022 | Multiple Pane Web Display with Dynamic Content (United States Patent No. 11,283,807) published. |
| Mar 2022 | Paper accepted at the MLHRC Workshop at HRI 2022. |
| Aug 2021 | Started the MS in CS program at Georgia Tech. |
| Jul 2021 | Left job at Indeed. |
| Apr 2021 | Promoted to Staff Software Engineer. |
| Dec 2019 | Filed a patent Multiple Pane Web Display with Dynamic Content. |
| Oct 2019 | Promoted to Senior Software Engineer. |
| Jul 2017 | Joined Indeed as Software Engineer. |
| May 2017 | Graduated with Bachelors (Hons.) from IIIT Hyderabad. |
| May 2016 | Joined Robotics Embedded Systems Lab at USC as a Visiting Scholar with Prof. Gauarv Sukhatme. |